Learn Gerber the easy way. The monument industry's most comprehensive and helpful instructional tool for computer graphics.
Are you spending time scratching your head or searching manuals for an answer to your monument questions? Design Mart's Gerber Omega Tutorial may have the answer. Experienced users can learn new tips and tricks to improve workflow and design quality. And beginners can learn everything from opening the program and moving carvings to creating drawings from scratch. Whether you're an experienced user or beginner, Design Mart's Gerber monument tutorial may help you.

More than 132 screen captures on 66 pages of helpful instructions including:
Getting Started
Locating and Opening Gerber Omega Composer
Exploring Composer Toolbars
Setting up tools in your workspace
Learning how to use drawing tools
Discovering polygon, radius and contour features
Editing Designs
Opening a monument
Deleting carvings
Adding carvings
Rotating carvings
Adding a border/polished margin
Combining the margin/border with a carving
Cutting lines
Adding inscription panels
Aligning inscription panels using guidelines and other tools
Lettering Panels
Adding the family name
Kerning/spacing the family name
Aligning the family name
Adding individual names and dates
Aligning and spacing individual names and dates
Fitting text to a curved path
Using Special Text & Text Effects
Enveloping, waving and other text effects
Creating Blank Monument Shapes
Creating serpentine and oval top dies
Scanning & Converting
Working with hand-drawn designs in Gerber's Omega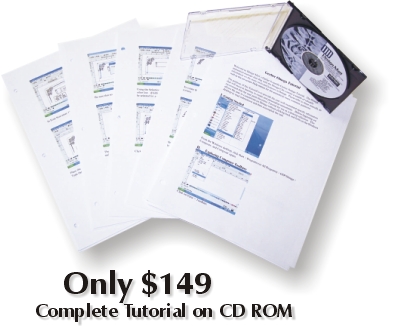 For additional information on our Gerber Omega Tutorial, or Gerber systems, please call our studio toll-free at 800-736 7455.