Visions (Contemporary Memorial Presentation)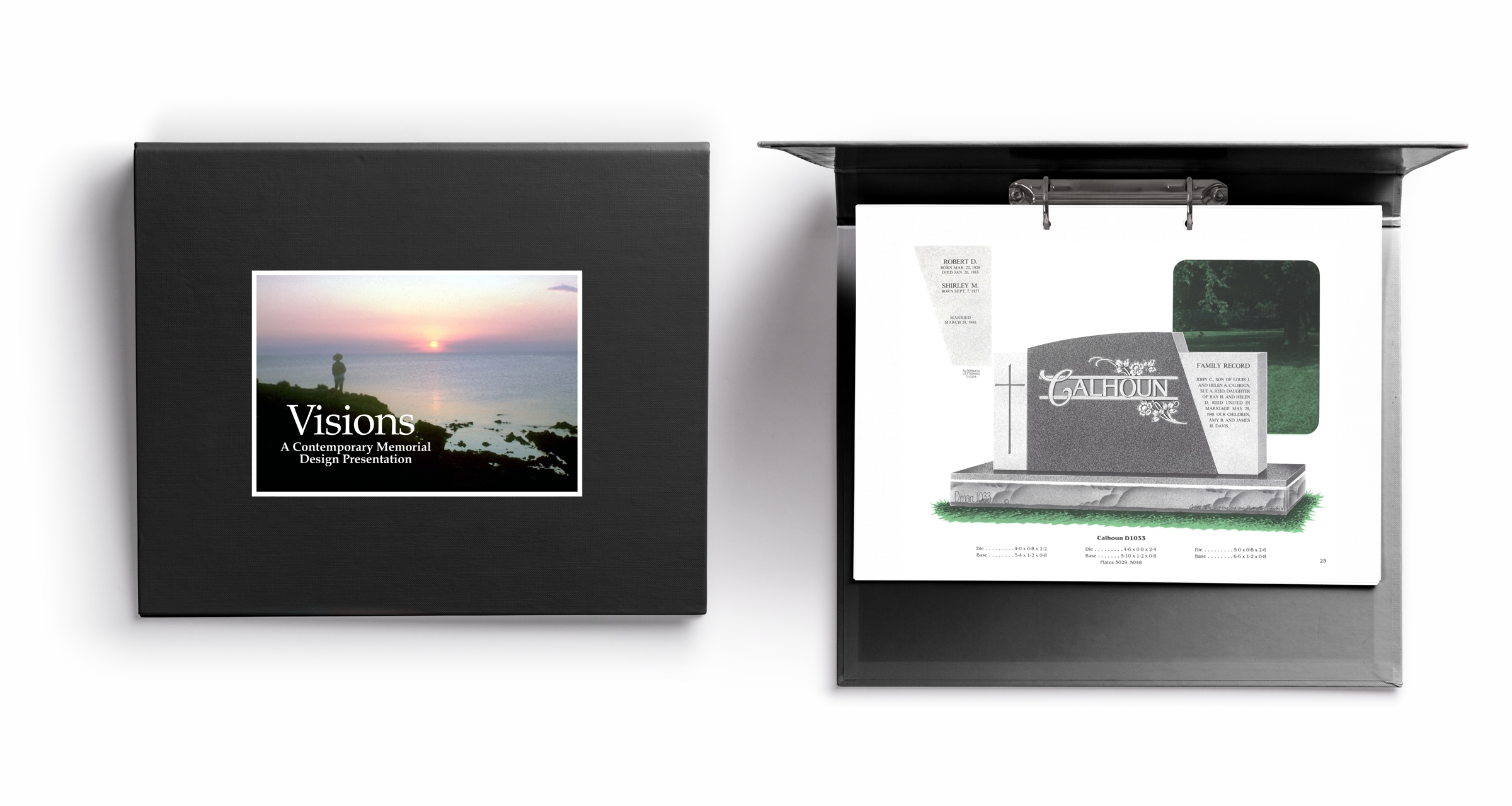 Series: Selection includes contemporary shapes of companion, family and individual monuments. Designs featured are selected from other Design Mart publications.
Online Catalog: Complete design series available online.
Notebook: 3-ring notebook with 18 clear acetate sleeves featuring 36 glossy design prints for a total of 76 designs. Some pages feature more than one monument and most pages include an alternate, wire frame drawings. Ideal for closing sales and creating specifications and finalizing orders with monument manufacturers.
Brochure/Pamphlet: Not available
Individual Glossy Prints: Available
Software: Available in AI, CDR, DWG, DXF, EPS and PLT formats for Gerber Graphix Advantage/Omega, Corel Draw, Flexisign, Signlab, Casmate/Inspire, MonuCad, AutoCad, Illustrator and more. Individual designs may be ordered via e-mail. Series may be ordered on CD ROM for $375 + $12.50 shipping & handling. Click here to learn more about software.