Custom Sandblast Art
Design Mart's studio can match photos and rubbings of any stone for restoration or creating additional monuments for a family's cemetery space. In most cases our studio can work right on top of your photo for an exact match. For best results you'll want to shoot the monument straight on. Photos taken at an angle are distorted, and duplications can't be precise. Here are some examples of recent work from our studio.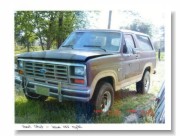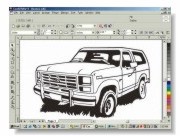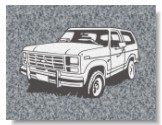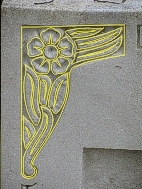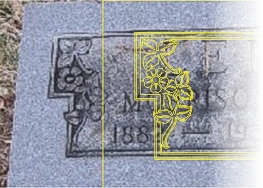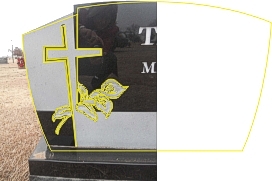 Custom Sandblast Art Prices
Prices for custom artwork vary by job, so it is difficult to set prices before seeing what is needed. Custom art can be simple or very complex. For example, we might charge about $45 (our minimum custom artwork charge) for a small logo or emblem that isn't very detailed, like the one pictured below. The charge might be anywhere from $175-200 for a vehicle. Scenes typically cost $150/sq.ft.
These are just ideas of what a quote may come out to for a design. Every custom design is different and prices may vary. The easiest way to get an accurate quote on custom artwork is to send a picture to d-mart@designmart.com. Be sure to include the size you will need the design to be. We'll respond with any questions we might have, send you a free quote, and get started once you approve the quote and give us the go ahead.