Posted by: Mike Fernandez 3 weeks, 5 days ago


"Design Mart Sees Radical Shift To Cloud-Based Monument Design & Sales During Pandemic."
Click here to read how our Online Catalog & Monument Designer is creating ways for monument wholesales, retailers, and grieving families together from homes and offices.
Posted by: Mike Fernandez 2 months, 1 week ago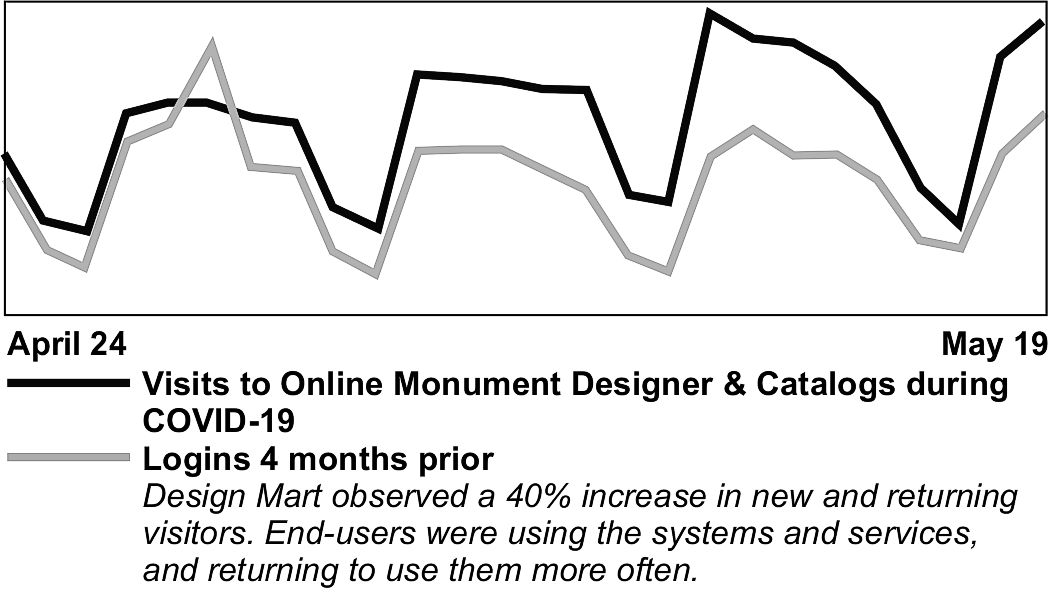 Mid-America Monument Builders Association Newsletter
July, 2020, Quarter IV
(follow up on program from annual meeting in 2018, Oklahoma City)
Posted by: Mike Fernandez 2 months, 3 weeks ago

Design Mart brought back the Legacy Monument Designer to help more companies and their customers during the COVID-19 Pandemic.  Read about how it works to help families shop from home here.

The Plague In Venice