Cremation Series Added To Online Catalog & Monument Designer:  The Cremation monument series has been added to the Online Monument Designer & Catalog, which creates color proofs, and exports cut files to all popular CAD and illustration programs.  Scroll below to learn more.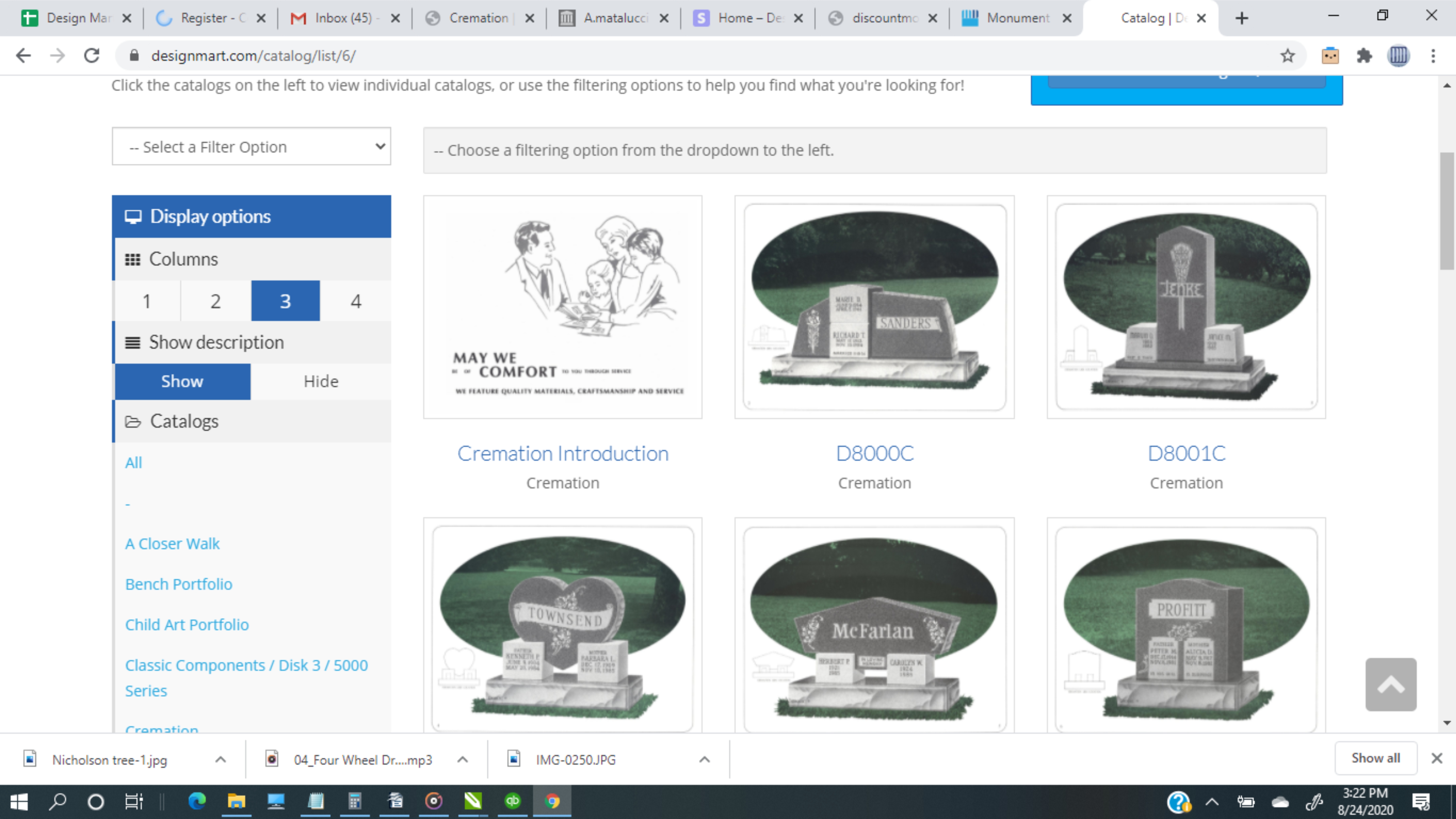 The Online Catalog makes it easy for those who don't want to design a monument to browse and search for the design they like. Monuments may be viewed by type, family name, Dmart number, and more.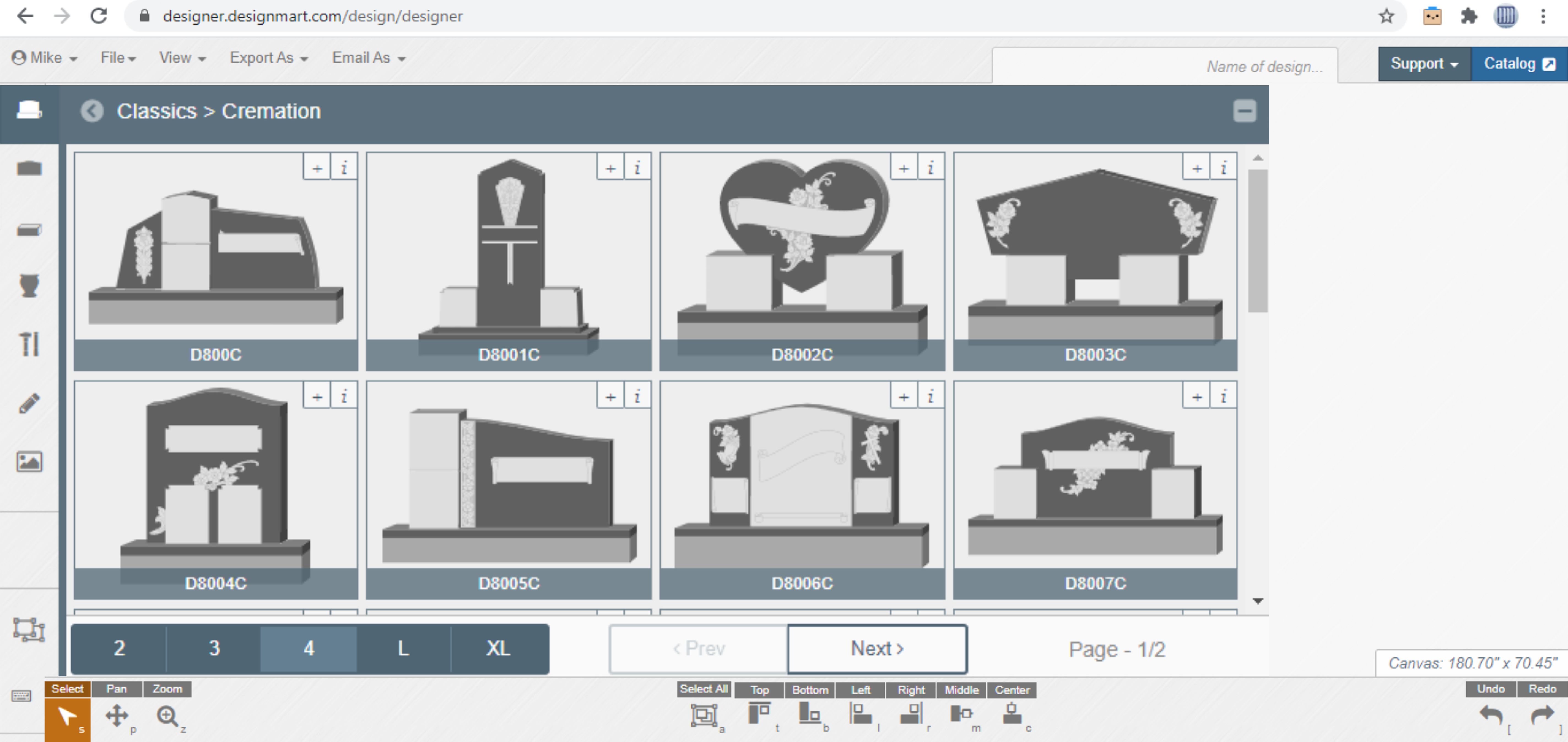 The Online designer features all of the designs from all Dmart books and brochures. The Designer makes it easy to browse and select a monument for personalization.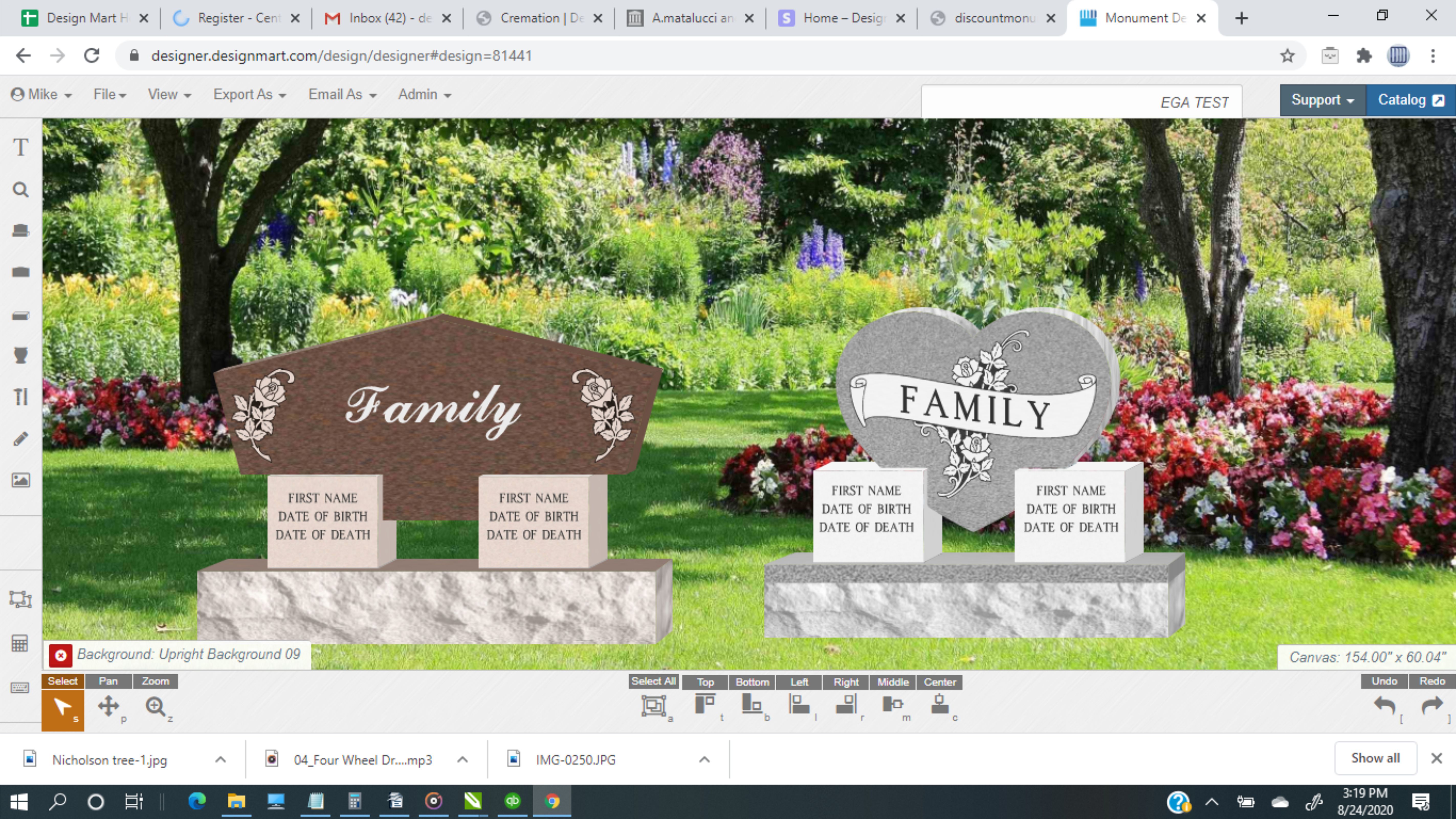 The Online Designer allows work in full color for proofing. Files can then be exported for use with Gerber, Illustrator, Corel Draw, Gerber, MonuCAD and more.

Designs may be imported into Gerber, and many other program by saving an AI (Adobe Illustrator) file.