Earlier this year Design Mart's studio was expanded to accommodate the growing demand for custom artwork. As our customers get busier with Memorial Day and Mother's Day on the horizon, there has been greater demand for our artists' services. Our studio can handle any of your custom artwork projects including:
- Matching photos
- Matching rubbings of existing work
- Recreating artwork for damaged monuments
- Font identification for matching dates
- Hand drawn letter matching for older monuments
- Formats exported for all monument, illustration & CAD apps
- Free estimates for costs and turnaround times.
Send your photo or scan to d-mart@designmart.com today! We'll get right back to you.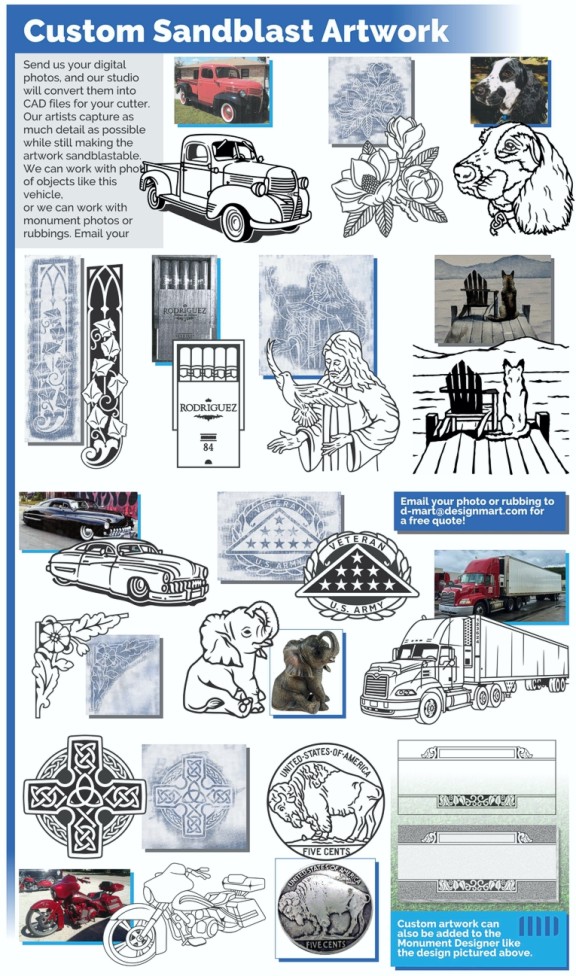 We look forward to hearing from you. Call or email today with your questions or photos, and we'll be glad to give you a quote right away!