Each year we send mail to thousands of you in the monument industry to provide free samples of new brochures, and inform you of new products, upgrades, and services.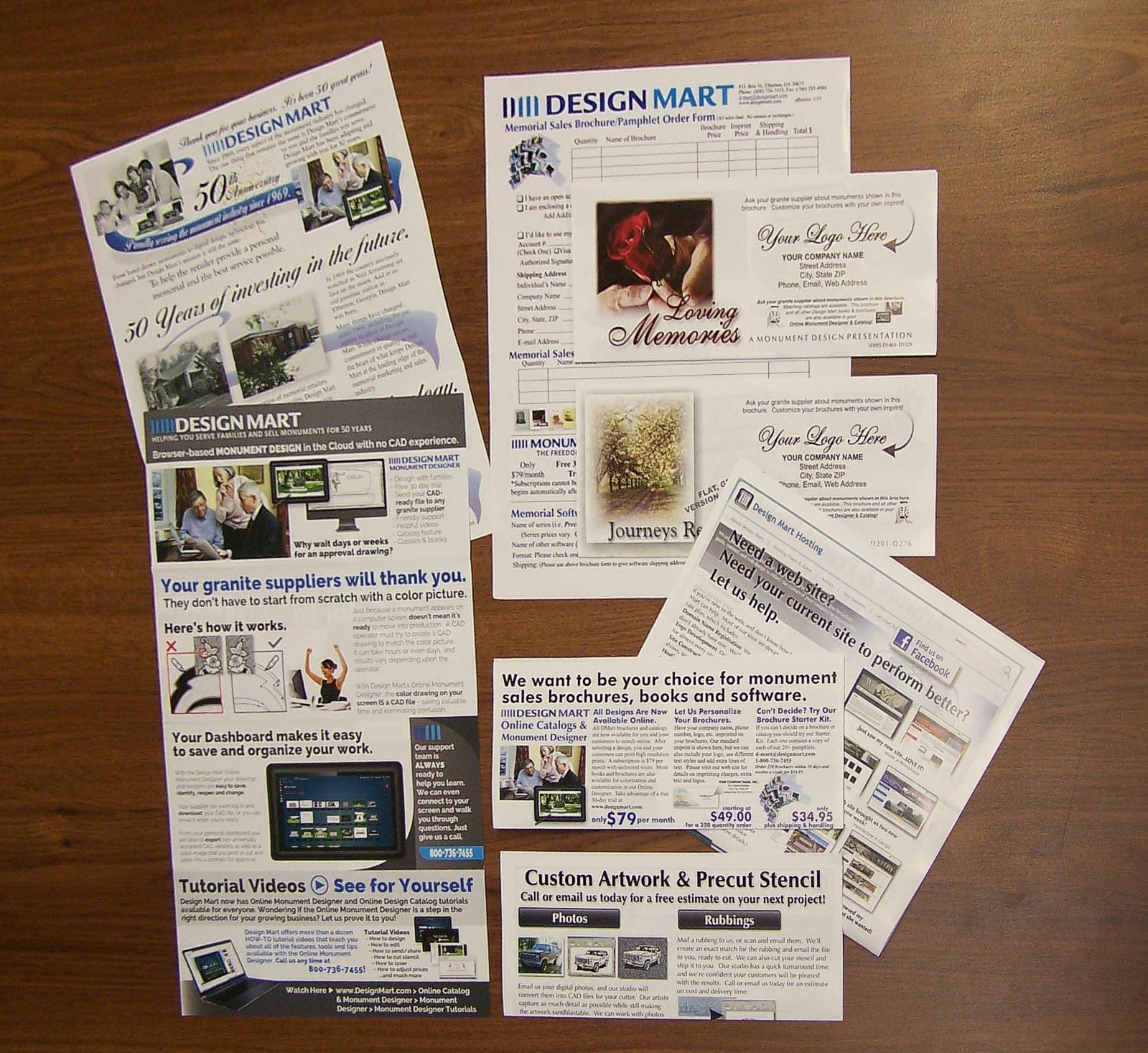 In this year's mail you'll find eight helpful items:
1. Information on our 50th Anniversary
2. Details on Version 3 of the Online Monument Designer & Catalog
3. Free sample of "Loving Memories" brochure
4. Free sample of "Journeys Remembered" brochure
5. Brochure, catalog, and software order form
6. Web site building and hosting information
7. Comprehensive brochure showing all of our brochures & catalogs.
8. Custom CAD and pre-cut stencil information
Please give us a call if you have any questions. We look forward to hearing from you at d-mart@designmart.com or 800-736-7455.