Each fall The Elberton Granite Association offers a class for monument retailers. For many years Design Mart has been happy to host the class for a session on monument symbolism, technology, and sales. This year's class was a great group with 22 participants from 13 states.
This year's class visited with us Thursday morning, October 11. The class usually includes a tour of Elberton's historic Elmhurst Cemetery where symbolism, especially on older monuments, is discussed in detail. This year, however, hurricane Michael had just moved north from the Gulf bringing high wind and torrential rain. With the cemetery grounds soggy, high winds, and the threat of more rain Design Mart prepared a slide show of photos from past tours. As in years past, Design Mart's symbolism book, "Legacies In Stone" was used as the basis for information and discussion.
After the tour and symbolism discussion attendees saw how symbolic keywords and monument industry terms can be used in Design Mart's Monument Designer & Catalog to locate and personalize monuments that are meaningful to each family.
In the photo below, Mike demonstrates the use of symbolic keywords while McKenzi (at the far desk) prepares a sample personalized monument.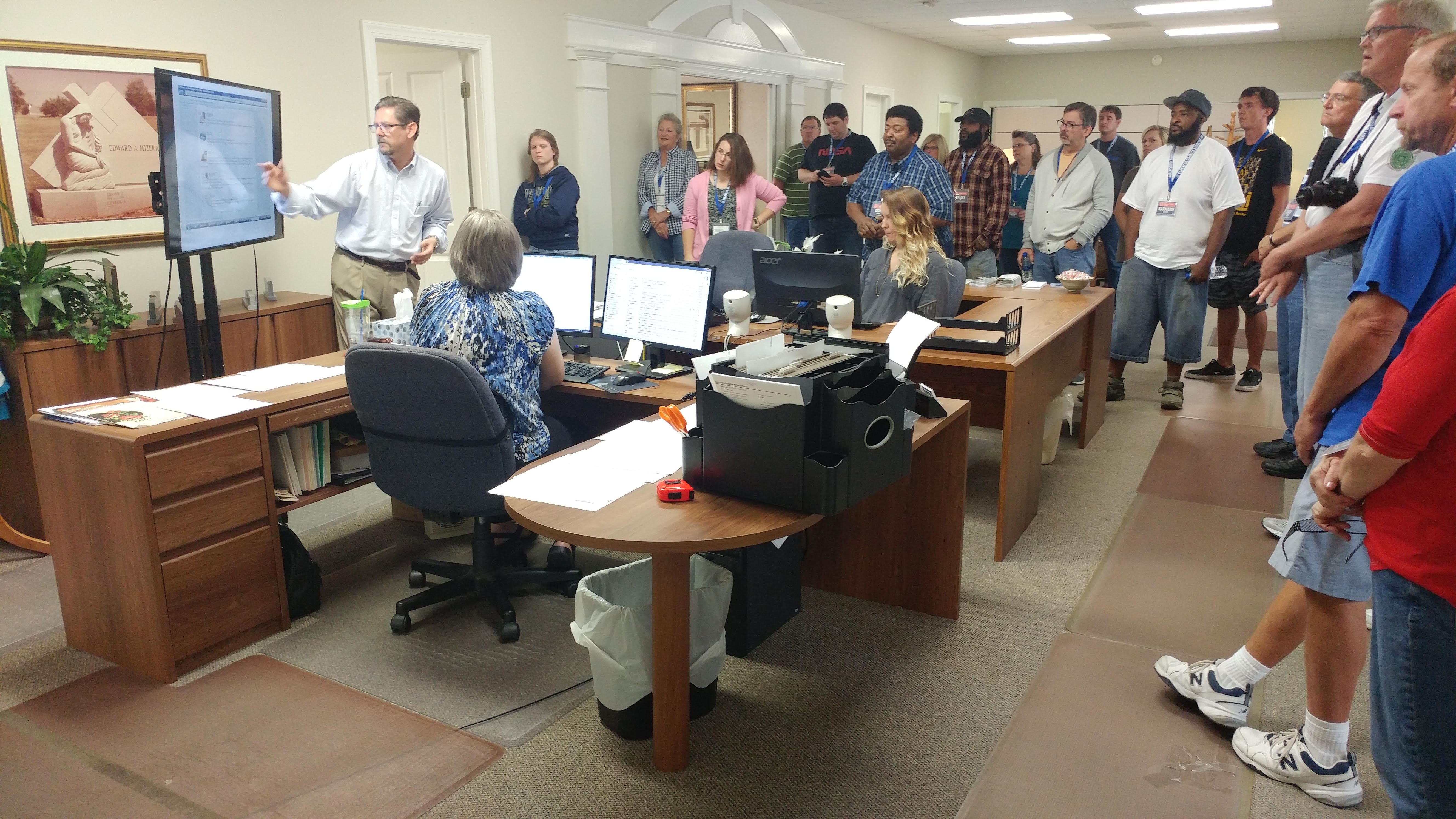 After designing a unique monument, McKenzi clicks to send a color JPG picture AND a cut file over to Peggy, who is operating Gerber at the desk in the foreground. Peggy is able to open the design from the Online Designer directly in Gerber and send it to the cutter. In the photo below, fellow Gerber users watch as Peggy demonstrates how easy it is to open the Monument Designer file in Omega's Composer.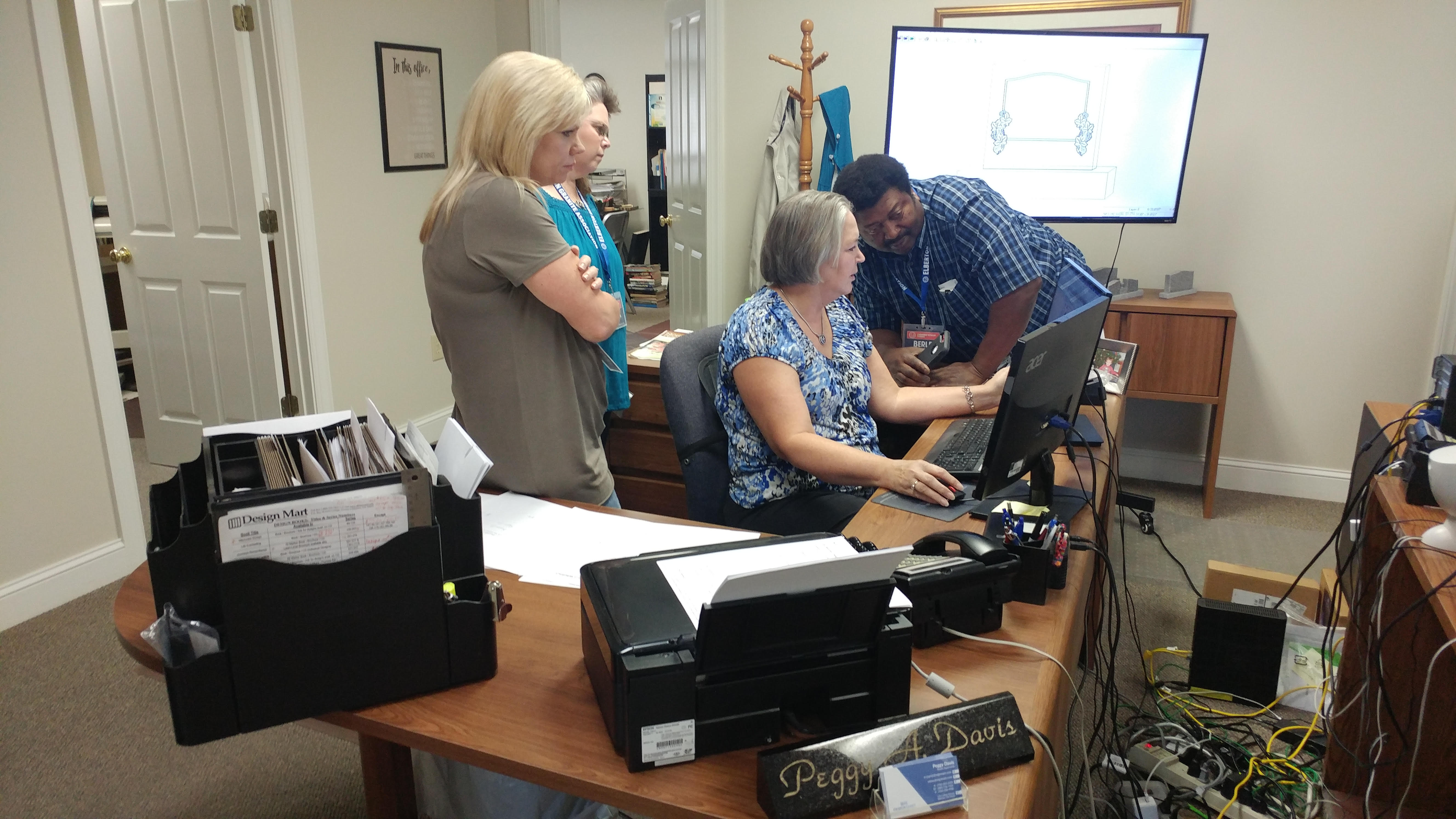 As always there was time for questions and answers, and this year's class was eager to learn everything they could. Some returned later for more information and hands-on demonstrations.
Design Mart appreciates these retailers who took time away from work and traveled great distances to ensure they have the knowledge and resources they need to help the next family that walks through their doors.
"Legacies In Stone" is included with all the other Design Mart books in the Online Catalog.