One of the features our users like best is the ability to create a color image and a CAD file by just clicking and dragging. No special CAD skills are required with our Online Monument Designer and Catalog. In our new tutorial videos, McKenzi will show you just how easy it is to take the color monument you created on your phone, iPad, tablet, laptop or PC and move it from the Cloud to your Gerber, MonuCad, or Corel Draw application. Sure, it's nice to have a color picture to make the sale. But with Design Mart's Online Designer the color picture is also a vector that can be used to cut stencil.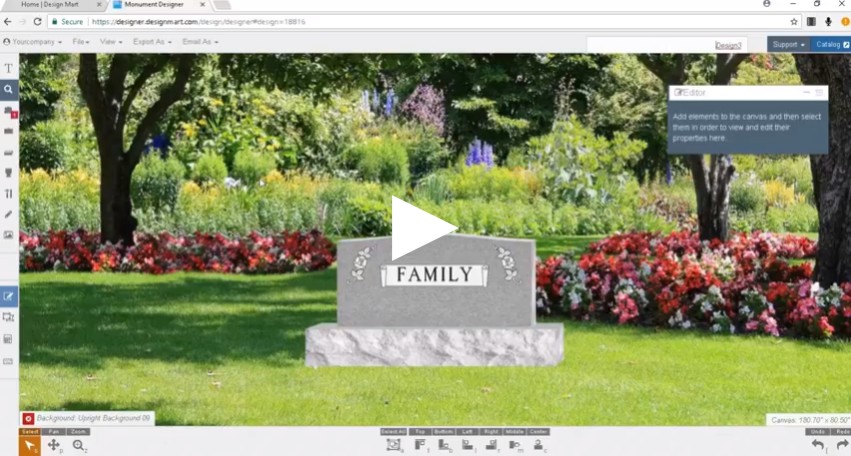 Export & Cut Your Work for Gerber Omega
Export & Cut Your Work for MonuCAD
Export & Cut Your Work for CorelDraw
For more videos, information and a free 30-day trial please visit https://designmart.com/online-catalog-and-monument-designer/monument-designer/about-online-monument-designer/ .
McKenzi and Mike are also available any time you would like them to connect screens so they can help you with questions, and show you exactly what you need to do.
If it has been a while since you tried the Online Monument Designer & Catalog, and you would like to check out all the new upgrades, please give us a call. We'll get a little info and set it up for you.
Call us at 800-736-7455 if you have questions or need help. We look forward to hearing from you!