Ruth Bell and Linda Morris provided yet another fine convention July 19 - 22 at the historic Skirvin Hotel in Oklahoma City.
We had the privilege of meeting so many nice individuals and families. We truly enjoyed our time with these folks from Kansas, Missouri, Oklahoma, and Arkansas. Thanks to them for all their hard work. We would also like to thank you for inviting us to speak with you on the topic of Customer Service.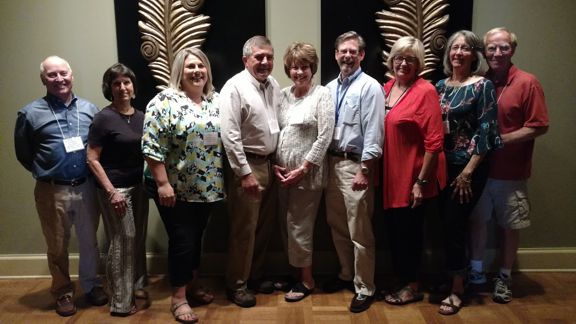 Interesting Tours: Friday began with tours of two creative and customer service-driven businesses.
Art Fusion Glass Studio - For 17 years Rick & Tracey Bewley have enjoyed working in many materials including glass, metal, wood and acrylic fabrication. Their studio is available for classes and other artists to create their own unique work. One artist we met creates glass vases and other objects that incorporate the ashes of loved ones into the work of art.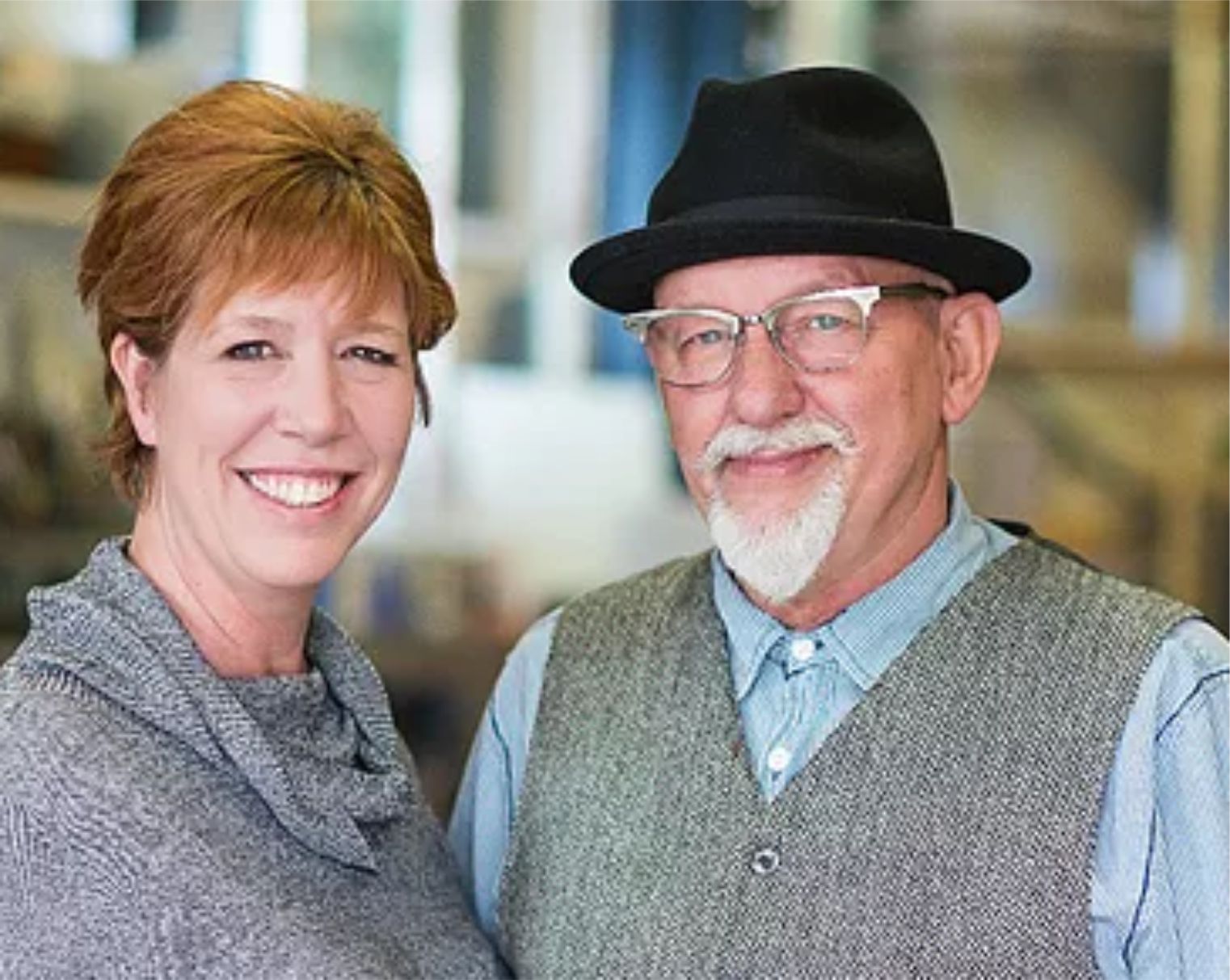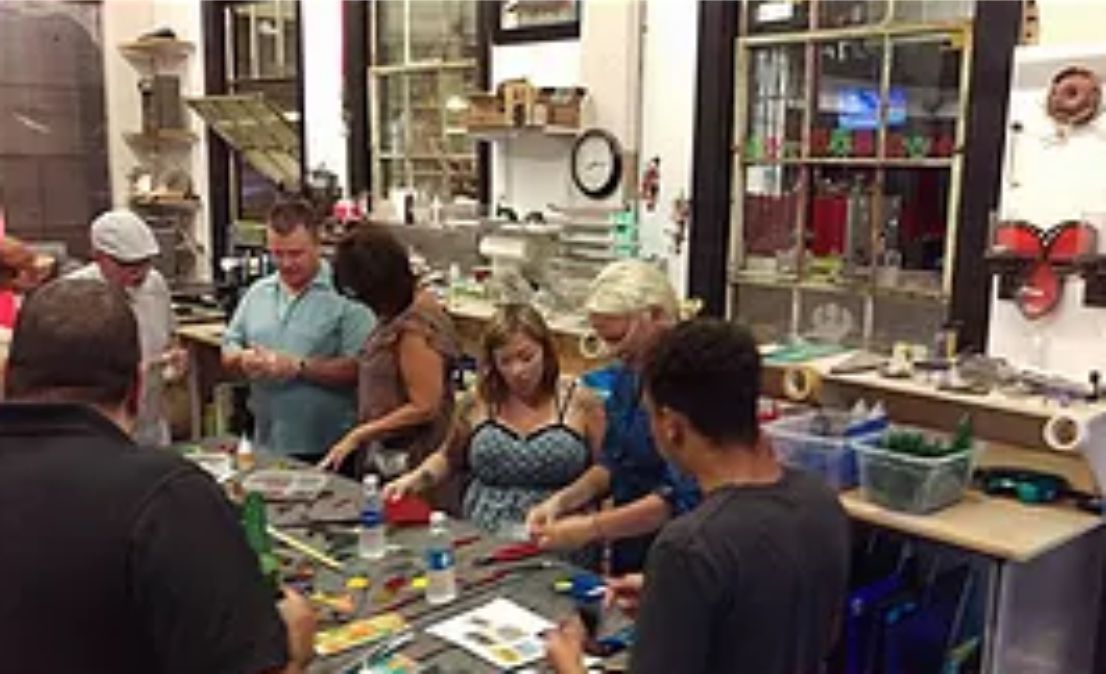 MTM Recognition - This company, also owned by Rick Bewley, produces special awards and trophies for Fortune 100 corporations, many NCAA Bowl Trophies, the annual Heisman trophy, NASCAR trophies, bronze statues, and more. Watching these artists work by hand and with state-of-the-art technology was impressive. Everyone was struck by the similarities between the celebration of an event or a person's accomplishments and the preservation of our loved ones' memories through monuments.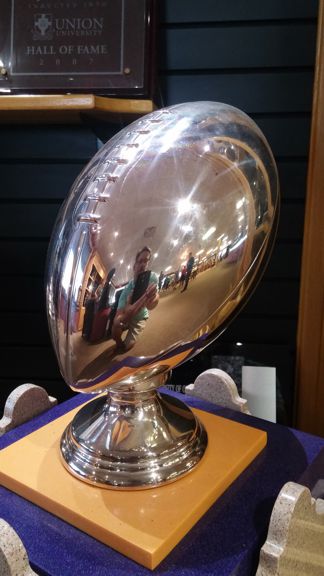 Engaging Programs:
"Give Them The Pickle" -Ruth Bell
If you've never had a chance to experience Ruth Bell's facilitation of the program, "Give Them The Pickle," you need to give her a call. MAMBA purchased the program on DVD, and they will rent it to you for $50...just to recover their costs for the purchase of the program/DVD. If you own a hamburger joint, and a customer wants a pickle...then, Give Them The Pickle. The principle applies to every business...including monuments.
"What Happens When The Pickle Turns Sour?" -Linda Morris
Of course, that pickle doesn't always win the customer over. Linda Morris shared a look at the other side of the customer service equation in her presentation, "When The Pickle Turns Sour." There are times when you go the extra mile...again and again, and there's simply nothing that can be done to satisfy that impossible customer. We learned that we're not alone. It happens to every business. After you've given your best effort, it's okay to let it go.
"Customer Service In The Cloud" -Mike Fernandez & Kelly Storm of Design Mart
We genuinely appreciate the invitation to speak on the topic of Customer Service, and how the Cloud has become the new tool for Marketing, Monument Design, Manufacturing, and most important, Customer Service. The program was followed by questions and a demo of our Cloud-based Monument Designer and its compatibility with all CAD systems.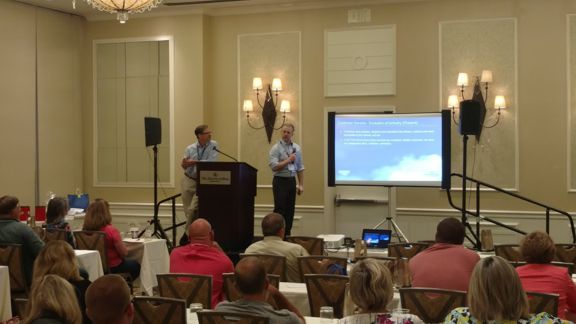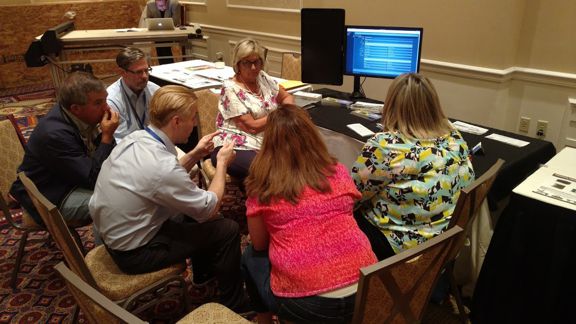 Thank you, MAMBA! We hope to join you again soon.