All of the etchings being uploaded to the Online Monument Designer have transparent backgrounds, which means that users may pull apart and customize etching scenes, like the one shown below.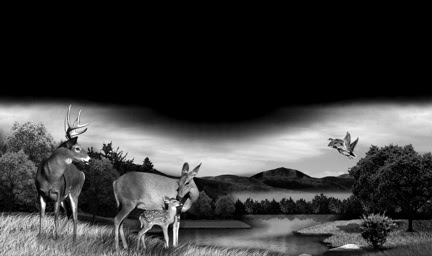 This scene was composed using a buck, doe, fawn, and duck as well as trees, water, and drop shadows. It's as easy as clicking and dragging.
The fact that the Online Designer is cloud-based means users can access their work anywhere at any time. Users do not have to be in front of a PC or CAD program in a back room. They may work from a showroom, outdoor display, cemetery or an office to create and customize monuments that can be sent to any CAD or photo editing application. All of a user's work is saved on the cloud and can be opened and edited at any time.
A lot of effort goes into ensuring that the app is easy for everyone to use regardless of the type of device or browser. Browsers are constantly changing and evolving, and these changes require constant vigilance to ensure that we are compatible across the board. This app can be used on Macs and any PCs with Safari, Internet Explorer, Edge, Firefox, and Chrome.
The Online Catalog portion of the platform is compatible with phones and all devices as shown below, and the Designer itself is compatible with devices including iPads and tablets.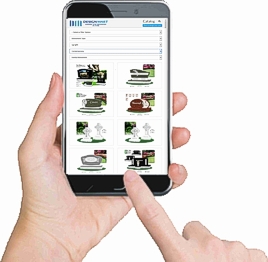 A free 30-day trial is available at www.designmart.com. Please call Design Mart at 800-736-7455 or email d-mart@designmart.com for more information.