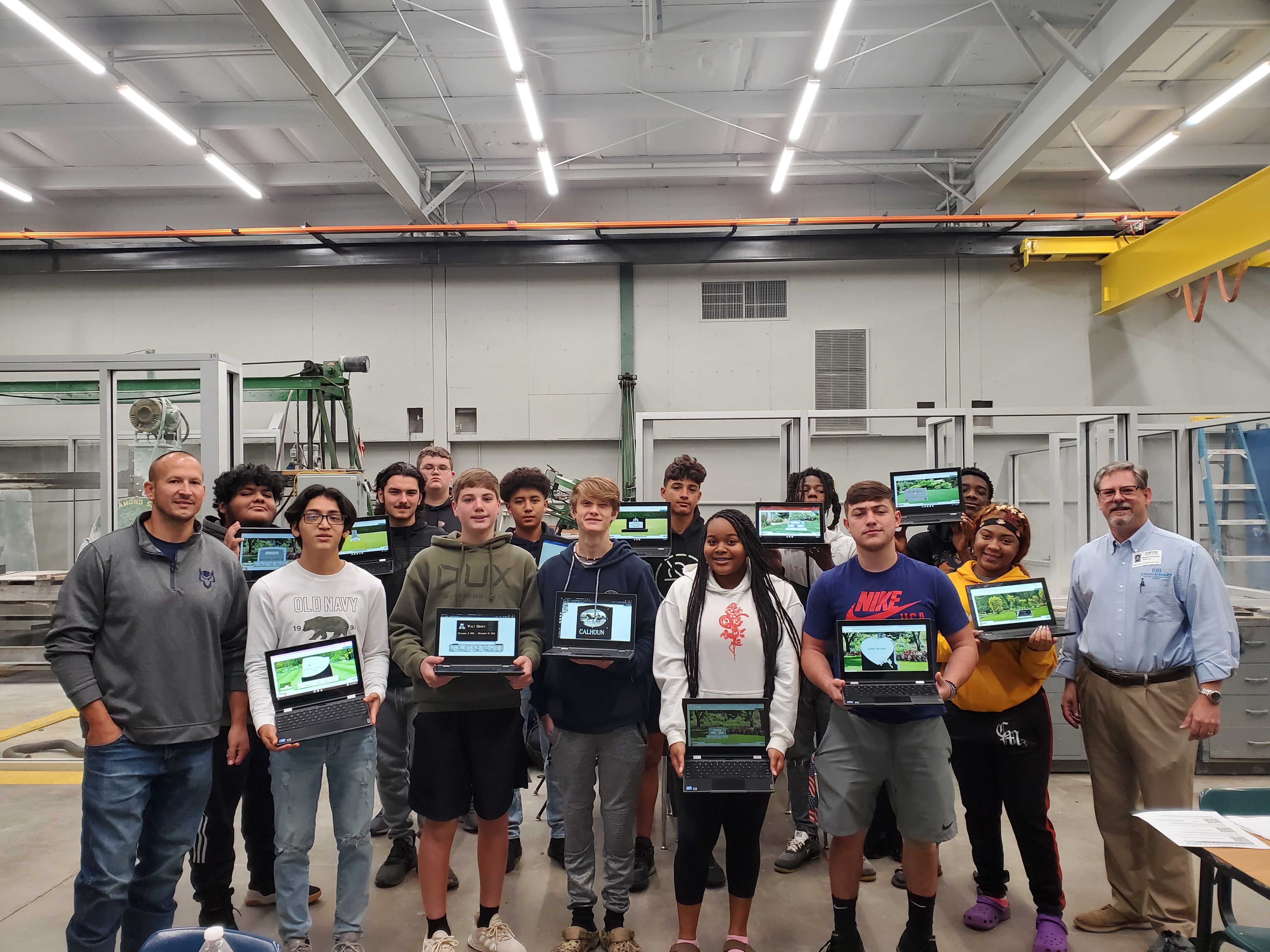 Recently Design Mart donated more than 30 subscriptions to the Elbert County High School Granite Lab students. The Granite Lab is designed to give students real world experience with the machinery and techniques used in the monument industry.
While students have access to a CAD program, the course is not dedicated solely to learning the program, which could be an entirely separate class. With Design Mart's Online Designer students can access hundreds of Design Mart's prebuilt monuments as well as thousands of individual components and blank shapes. Once a drawing is complete it can be exported from the Online Designer and imported into the CAD system where stencil can be cut.
According to Mr. Michael Williams, instructor in the Granite Lab, students seem to enjoy working in color and making their own creations from scratch. "One of their favorite things is creating monuments for celebrities who have passed away," Williams says.
In the image shown above, instructor Michael Williams and Mike Fernandez, owner of Design Mart, stand with students who proudly display their work on their Chromebooks.