We want to thank all of you for 50 great years. We've been serving the monument industry since 1969, and there's nothing else we'd rather do.
Throughout the year we'll be bringing you special offers and a bit of Design Mart history about our role in the monument industry. This month we'll take a step back to 1969 to show you how the rock pitch finish was applied to many of the classic DMart designs you're familiar with.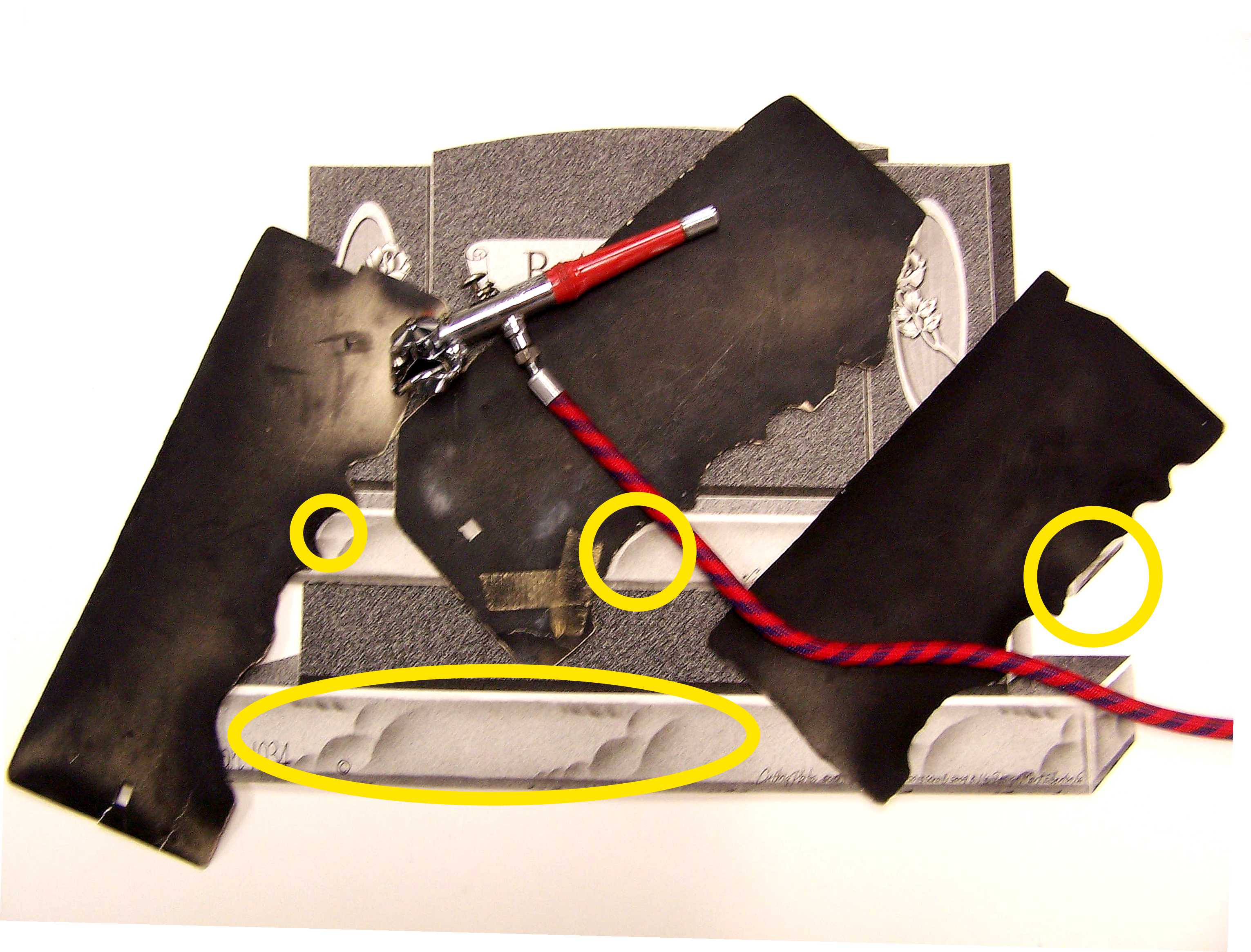 Rock pitch was applied at the end of the design process and was accomplished with a series of templates made from blotter paper. Joe Fernandez tore small sections from the paper to form large, small, long and short curvatures. These templates were held against the water color and airbrush drawing and a specially tuned Paasche airbrush, with a tweaked mixture of water and black India Ink, was used to delicately apply a darker spray at the edge of the template - giving the illusion of a scalloped rock pitch surface.
The result was a nice effect that simulated rock pitch. In fact, it has made the transition into digital art. It has been employed in at least one online monument design tool, and we've seen it in color renderings created with photo editing applications.
These days it's much easier, and you can check out the new photo edited versions in our latest books, brochures, and our Online Monument Designer & Catalog.
In 50 years almost every aspect of the monument industry has changed. The one thing that remains the same is Design Mart's commitment to you and the families you serve. Design Mart has been adapting and growing with you for 50 years. From hand-drawn monuments to digital design, technology has changed, but Design Mart's mission is still the same: To help the retailer provide a personal memorial and the best service possible.