Century Granite Co.
Elberton, GA
Custom Website
http://www.centuryharmony.com/
Bench Brochure
All benches featured in this series were color-corrected from client photographs. Photographs contained winter (brown) grass; benches were digitally placed on new background grass. All granite color sample input and color-correction was done in Design Mart's studio.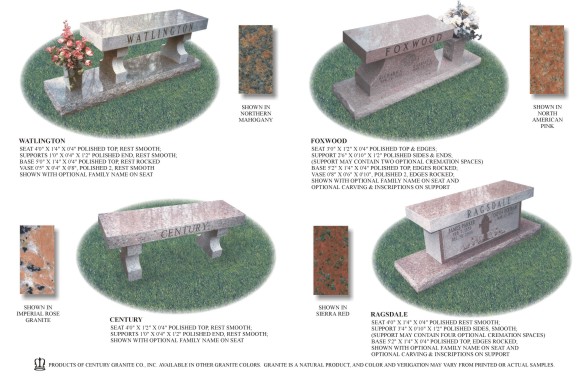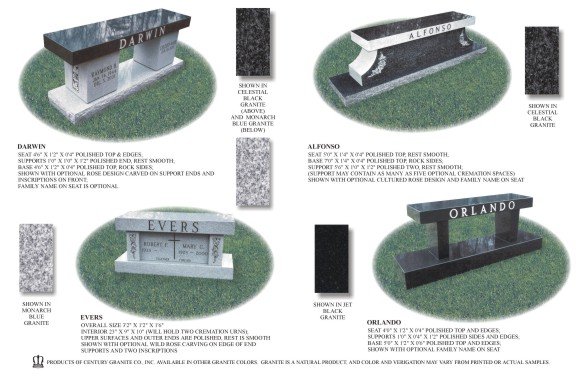 Veteran Bench Brochure
Veteran bench photographs were taken by the client in a loading area. Grass backgrounds were added by Design Mart staff. Letters were digitally applied to the sandblasted version. Stock photography was used for a patriotic design, and text was written for each side of the brochure.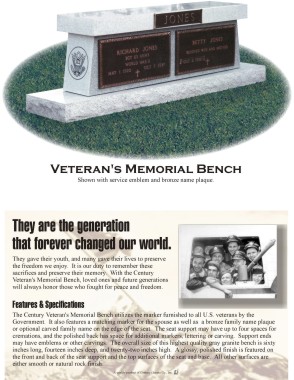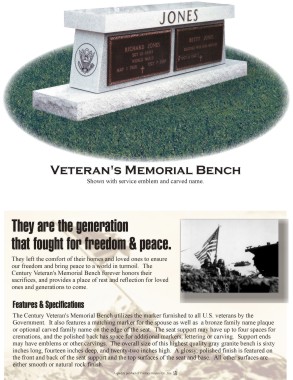 DNA Monument Brochure
Century Granite Company developed a new monument for preserving DNA samples for future generations. They required a sales piece that would help retailers explain the product to families during the couseling process.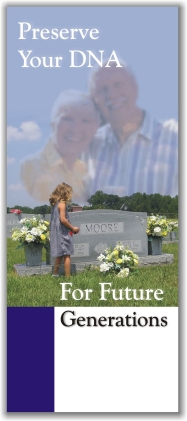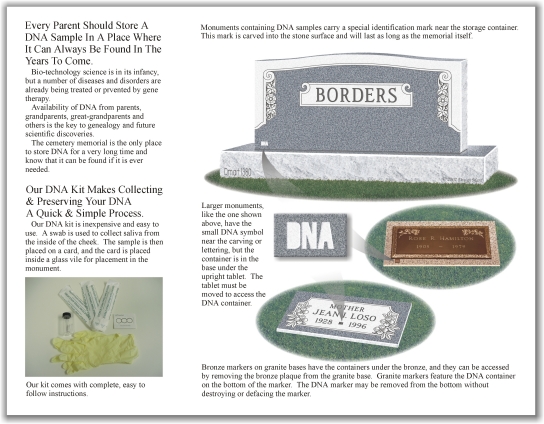 Granite Sample Brochure
Century Granite Company requested a marketing piece that would display their most popular granites. An aqueous coating was added to make the colors even more realistic.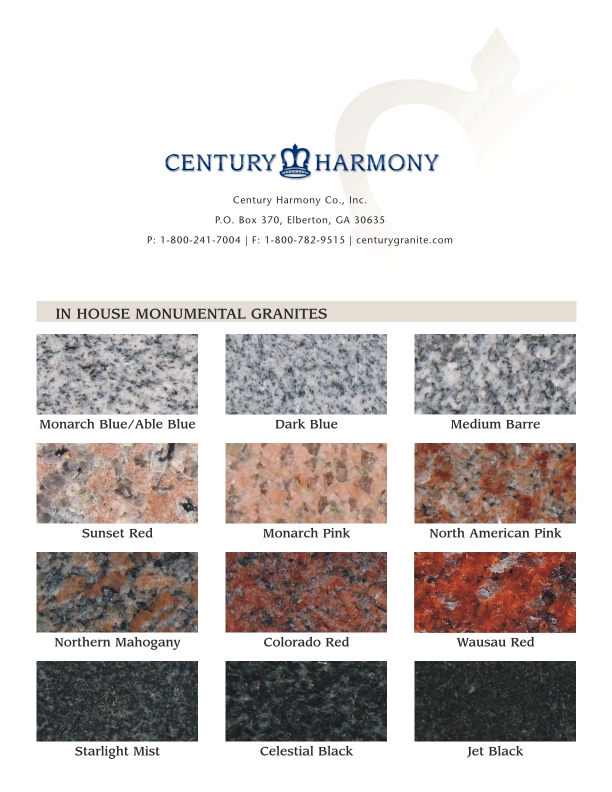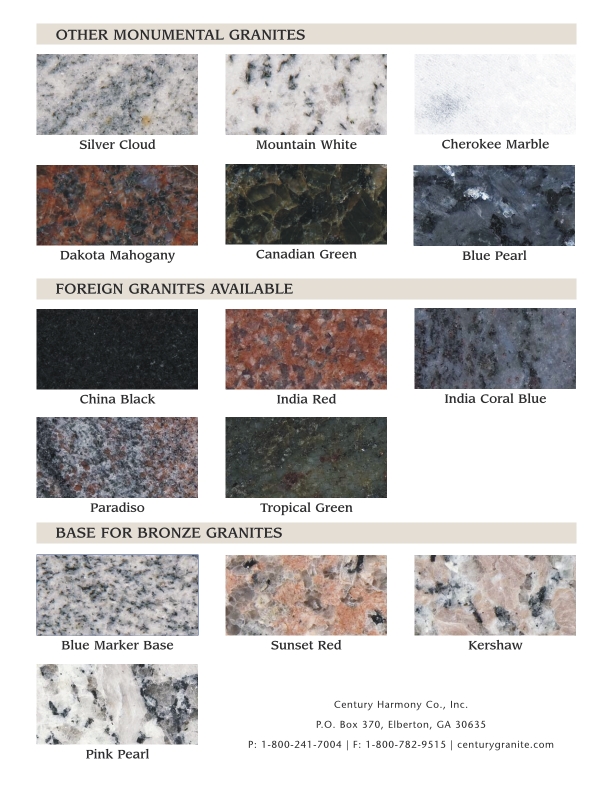 Cremation Brochure
Century Granite Company needed a brochure that would display a new line of cremation memorials. Design Mart used its own Color Kit to apply granite colors and textures to CAD files provided by Century Granite. The result was a realistic representation of the monuments, columbariums and benches the company offers. The layout was created so that the piece could be hole-punched for placement in the product notebooks - or not punched for other uses. An aqueous coating applied during printing made the granite textures look rich and realistic. Design Mart also breathed new life into the logo that Design Mart created for Century more than 30 years ago by creating a new glass button logo.