The Elberton Granite Association's downtown memorial display features work from Elberton's designers, suppliers and manufacturers. One of the monuments currently on display was built by Brownstone Memorials in Elberton with the assistance of Design Mart's Online Monument Designer & Catalog.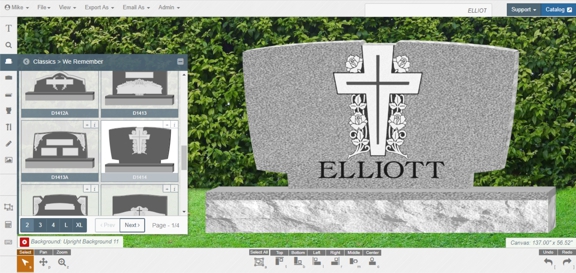 "We wanted to display a contemporary style monument, but we wanted to be able to cut it from stock we already had in inventory," said Chad Brown, owner of Brownstone. "The 'We Remember' series from Design Mart's Online Catalog was the type of design we were looking for."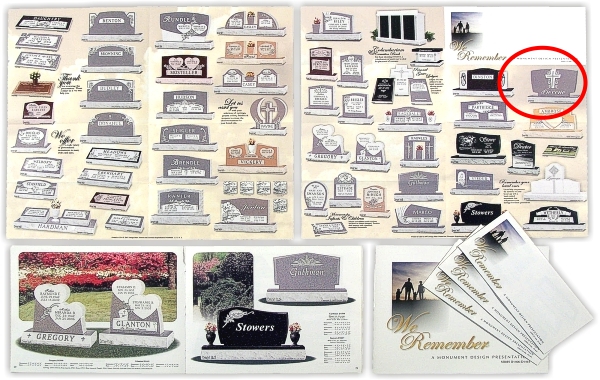 The design was customized and exported from Design Mart's Online Monument Designer for use with Brownstone's Gerber Omega software, according to Mike Fernandez of Design Mart.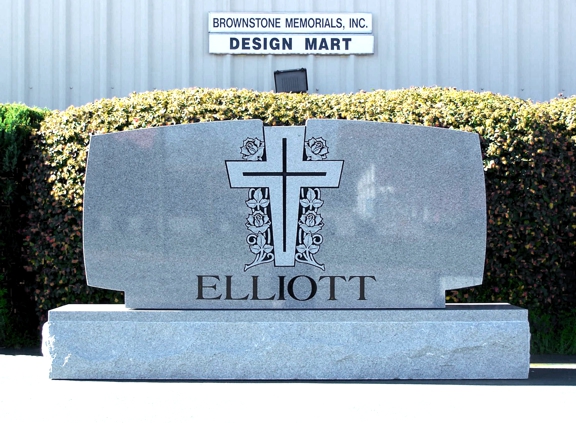 "The shape of the design was changed slightly by Brownstone," said Fernandez, "but everything else remained the same. "We created the design with sides that matched the angles on the cross, but Brownstone's modification works well too."
For complete information, helpful videos, and a free 30-day trial, please visit www.designmart.com and click Online Catalog and Monument Designer at the top left of the Home page. Feel free to call 800-736-7455 or email d-mart@designmart.com .